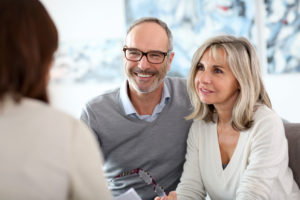 A Financial Services Boutique
At Crescent Wealth Counsel, It's All About You
As a boutique financial firm, we offer you service that is personal, private, and exclusive. We aspire to have only a limited number of clients but to provide personal service to every one of them. We honor our relationship with you by providing customer service and attention you will not find elsewhere. 
We take the time to understand your goals in life and how you feel about your money
We can advise you on all your financial affairs—investing, retirement, estate planning, insurance, and other issues—or design a plan to address a single aspect of your finances
Your financial plan shows you what you need to do to fund your goals in life
Your portfolio is tailored to your goals and your ability to withstand market losses
Investments are monitored and you receive reports quarterly about performance
You will understand everything we do for you.
We also have a special program to educate and train your children on the responsibilities and opportunities associated with inherited wealth.
As a privately-held independent firm, our advice is not influenced by a corporate parent and we are free to choose the right solutions for you.