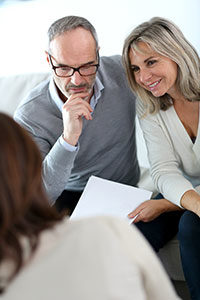 Prudent And Comprehensive Planning
Crescent Wealth Counsel Delivers Your Customized Solutions
Properly managing your wealth requires attention, technical knowledge, and discipline, whether you live in Phoenix, Scottsdale or anywhere in the country. It requires detailed knowledge of investing, insurance, taxation, economics and other complex subjects. And perhaps most critically, it requires a prudent, comprehensive yet practical strategic plan to help you achieve all your financial goals. Whether you're funding your child's college education, planning to leave a legacy to your loved ones, or looking down the road to your retirement, you need to select the right team to develop, implement, and manage your unique strategic plan. At Crescent Wealth Counsel, we apply proprietary technology processes combined with professional skill and a personal touch to deliver customized solutions to wealth management.